The Moon Tapestry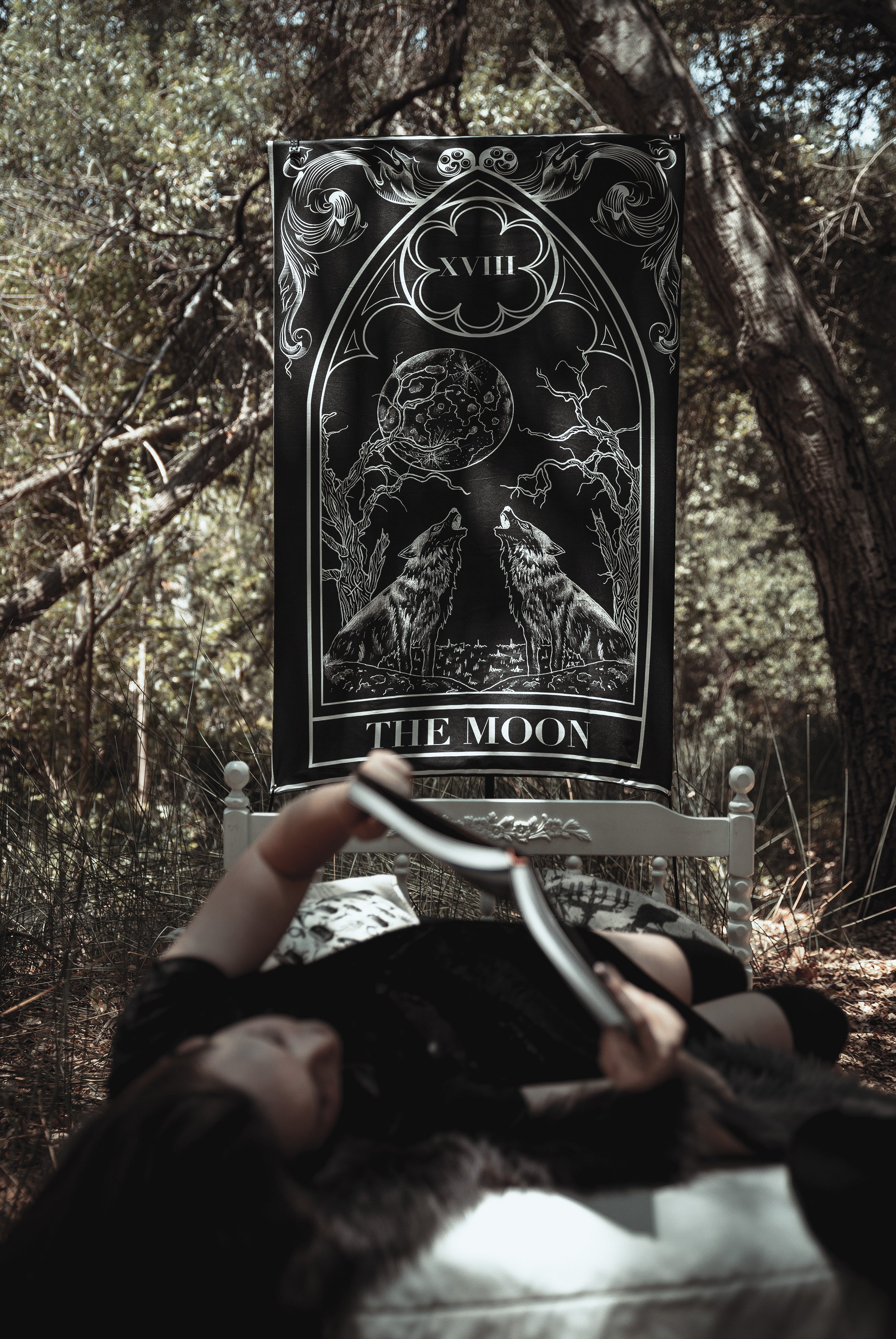 Our Moon tarot card is now available as a wall tapestry. 
Made of a soft polyester material that makes this tapestry super soft to the touch, use as a wall tapestry or picnic blanket! 
Much like The Moon, everything has its own cycle. We must be patient with the cycles of life. Pisces.
4 grommets in each corner for easy hanging 
Size 60X40 inches