Tarot In A Bottle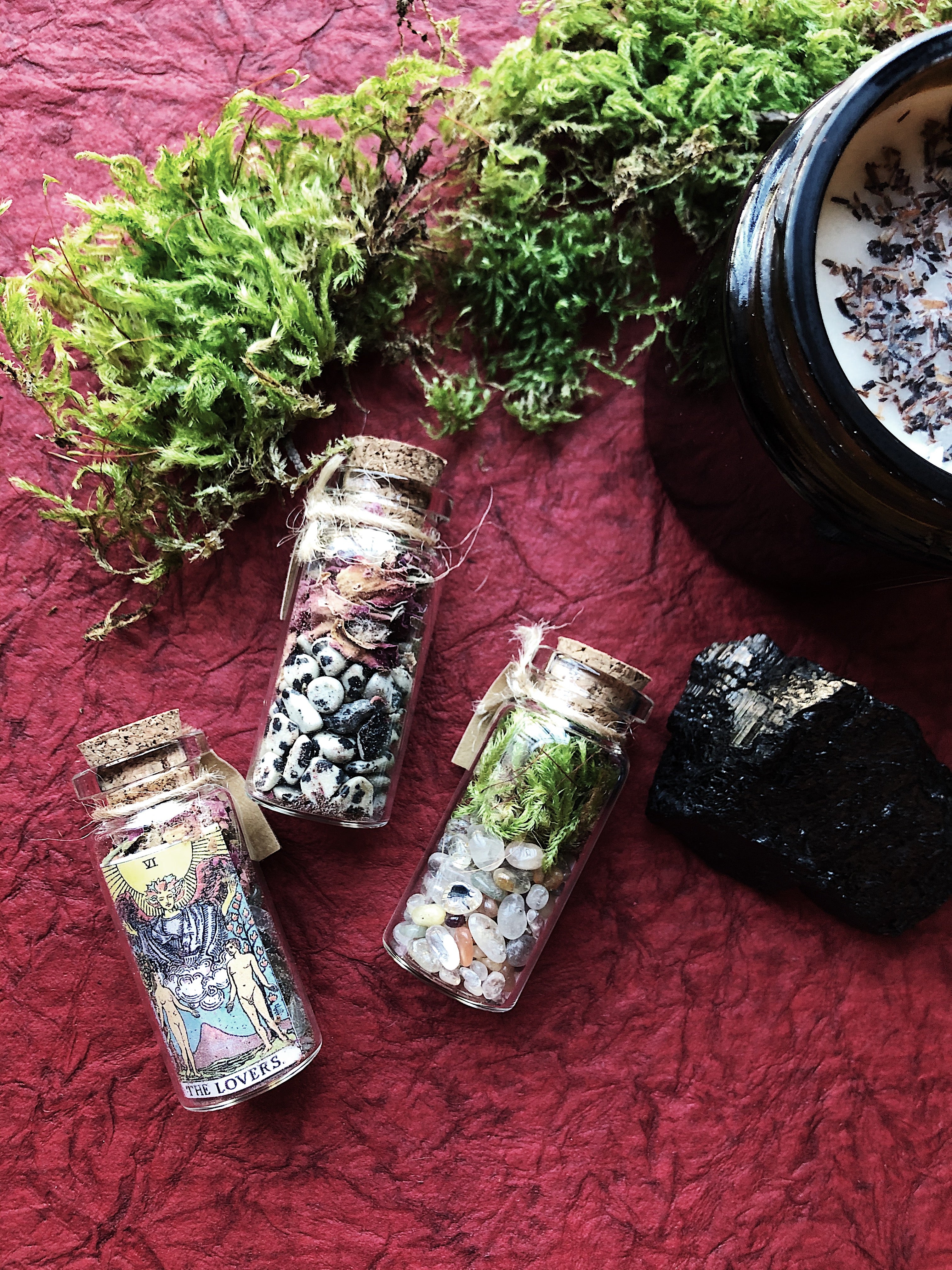 We all have a tarot card or multiple tarot cards that resonate with us throughout our lives. These were created with the intention of carrying that card with you throughout life and close to your heart. Each one of these are handmade with love, thought, and intention. All tarot cards are from the Rider Waite tarot deck and crystals are cleansed before being placed in the bottle. 
Would also make a beautiful addition to any alter. 
Currently available in all major arcana cards
Contents inside each bottle may vary slightly. All are made with natural elements such as rose petals, moss from the Pacific Northwest, lavender, and other items.