Death Tapestry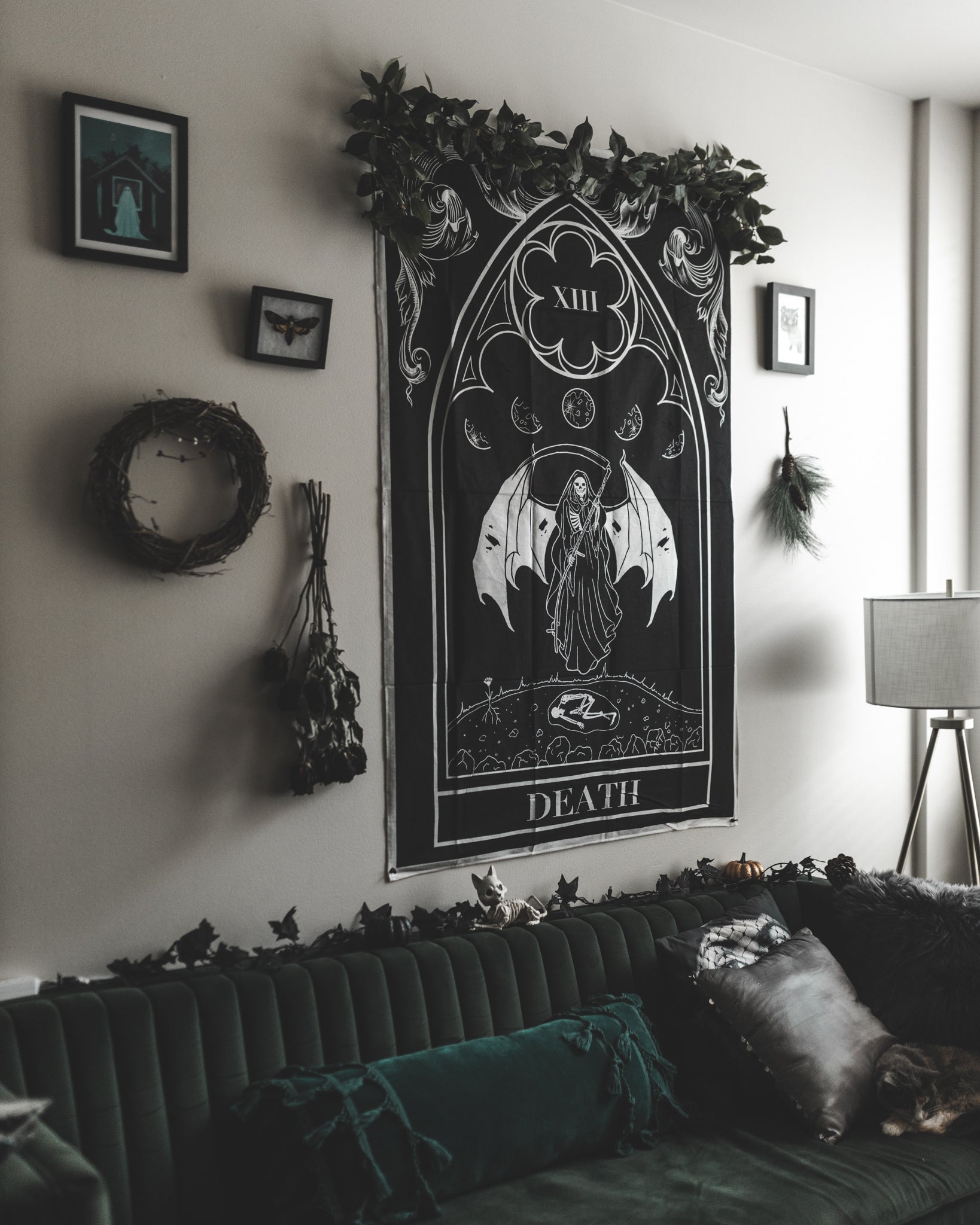 Our Death tarot card is now available as a wall tapestry. 
Made of a soft polyester material that makes this tapestry super soft to the touch, use as a wall tapestry or picnic blanket! 
Death Tarot Card: All things come to an end, where one door opens another closes. Death is symbolic for the cycle of life. In order to make room for what serves us, we must shed what no longer serves us, like a snake shading its skin.
4 grommets in each corner for easy hanging 
Size 60X40 inches